For students
Energy is always needed – applying to the energy sector is an excellent career choice. The energy sector offers many opportunities for meaningful work, and therefore professionals from a wide range of sectors work together in energy companies. For students, the natural route to the energy sector often starts with a traineeship or working on a thesis for us, and we offer these possibilities to dozens of students every year.
Vocational training
Good basic skills for tasks in the energy sector are provided by, for example,
Vocational qualification in electrical engineering
Vocational qualification in energy technology
Vocational qualification in mechanical engineering and production technology
Vocational qualification in building maintenance technology
Vocational qualification in business
Tasks: electrician, meter technician, district heating technician, network technician, office secretary, maintenance man, process operator, laboratory technician, remote operator.
Apprenticeship
Apprenticeships in the energy sector combine vocational training with theoretical studies at local institutions. You can complete either basic, vocational, or special vocational qualifications as an apprenticeship.
Degrees: vocational qualification of a power plant operator, vocational qualification in mechanical maintenance, vocational qualification in electrical engineering, vocational qualification in maintenance.
Universities and universities of applied sciences
Finnish universities and institutions of higher education offer versatile education that you can use in energy-sector jobs. The following fields of education, for example, provide you with the required competence in the field of energy:
Energy and environmental engineering
Electrical engineering
HVAC engineering
Business and economics
Information technology
Regardless of the degree, versatile combinations of studies and subjects, language skills, IT skills, and international study and work experience are valued in the energy sector.
Tasks: general planner, shift officer, chemist, developer, operations manager, design engineer, network service manager, controller, portfolio manager, director, environmental manager.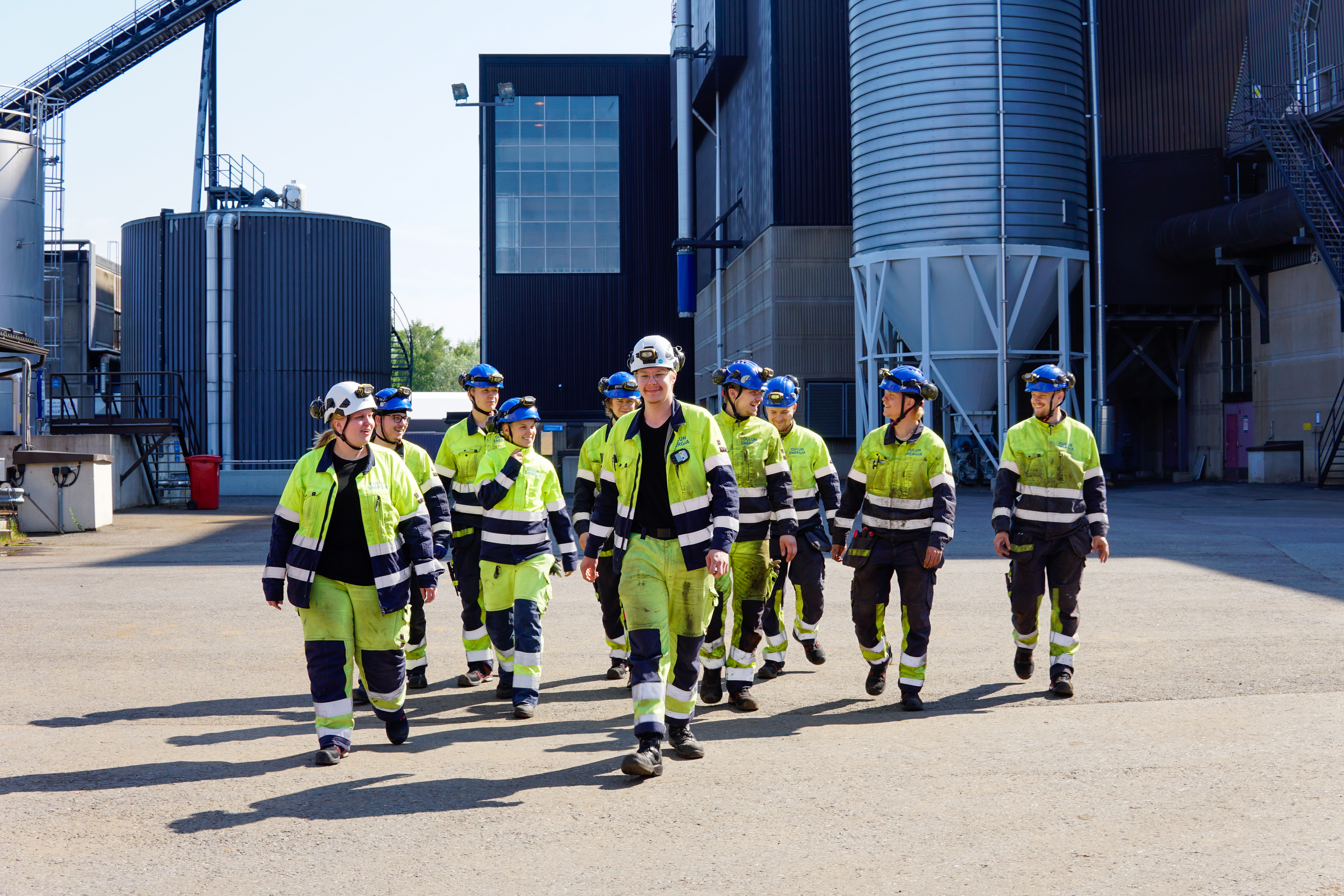 Are you interested?
We are constantly looking for future talents through internships and thesis cooperation. In the summer, we offer dozens of internships for students and experts in different fields. Check out our vacancies or convince us with your open application.
Apply now