Sähkösopimusvahti protects landlords
Oulun Energia's new Sähkösopimusvahti service ensures that a rental property has electricity also when there are no tenants. Following a successful trial period, Sivakka, one of the largest property owners in Oulu, has now permanently deployed the new Sähkösopimusvahti service.
Oulun Energia's Sähkösopimusvahti brings together the electricity connection owner's access places where agreements are expiring. A list of the properties is emailed each day to the landlord. The service in itself does not prevent termination of the electricity agreement but based on the information received, the connection owner can quickly arrange a new agreement for the property by contacting the electricity salesperson.
"Notification arrives in the property management joint email at 4am and the property management assistants then start to go through it. They pick out the addresses that are without a valid electricity agreement and then take the steps needed. Since we have around 7,200 electricity access places in Oulun Energia's grid area, this is an everyday job," says Jouni Hautamäki, Property Management Manager at Sivakka.
The earlier practice where the electricity agreement was transferred directly to the property owner's name ended with the reform of the Electricity Market Act. Oulun Energia heard about the challenges faced by Sivakka as a result of the reform and independently started development work to ease matters. Development work resulted in the Sähkösopimusvahti service, which is now operative.
"The pilot period lasted about six months, during which we were able to test the product," Hautamäki says.
No electricity would cause major damage
Sivakka is one of the largest landlords in Oulu. Such a large actor means that there are always people moving out of and into properties at the turn of each month. Not even property managers can list by heart the properties that will shortly be without a new electricity agreement. Sivakka would incur all kinds of problems if a property vacated by tenants is without any electricity at all before new tenants move in.
"In the most serious cases, the water pipes in an electrically heated housing unit would freeze and pose a risk of extensive damage," Hautamäki points out.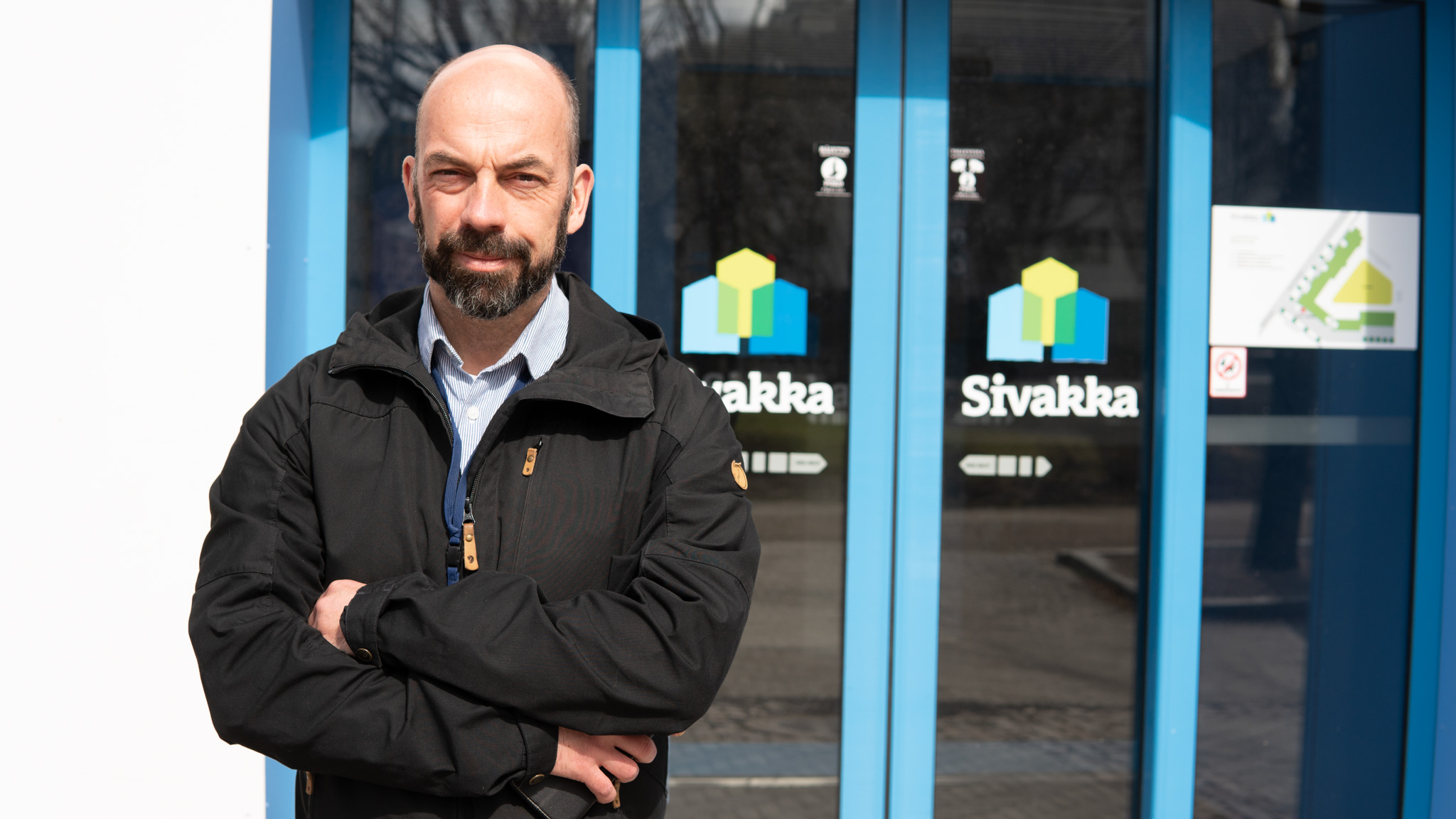 Jouni Hautamäki, Property Management Manager at Sivakka.
Besides the worst case scenarios, no electricity could also result in expensive delays to renovation or final cleaning, for example. It's also challenging to show a property to potential tenants if not even the lights work.
"It's a bit awkward showing someone around with a penlight," Hautamäki laughs.
Cost efficiency helps to ease upward price pressure
Sivakka has been renting out homes and dwellings in the Oulu area for more than 30 years. Active resident activities and events organised by the landlord have provided an exceptional sense of community and living comfort. The challenges caused by rising energy and raw material prices as a result of the current global situation are also putting pressure on a company like Sivakka that provides affordable housing. Flexible operations with various partners help to manage rising costs.
"For us, Sähkösopimusvahti is an important service. Our job is made much easier by information reaching us each day about access places where there is no power," says Jouni Hautamäki.