Kauppakortteli Pekuri has switched to eco-friendly district heating
10.01.2023
Promoting responsibility in its properties is at the heart of Mandatum Asset Management's real estate investment business. In addition to signing an eco-friendly district heating contract with Oulun Energia, responsibility can be seen in their efficient waste recycling and energy conservation measures, among other things.
Special common fund (non-UCITS, AIF) Mandatum AM Suomi Kiinteistöt II is managed by Mandatum AM AIFM Oy, the asset manager of which is Mandatum Asset Management Oy. Mandatum Asset Management Oy, a member of the Mandatum Group, manages several offices, business premises, and residential properties throughout Finland. In Oulu, the special common fund Mandatum AM Suomi Kiinteistöt II is responsible for the commercial premises on Kirkkokatu, located in the center of Oulu, among other properties. In accordance with the contract signed with Oulun Energia, the Kauppakortteli Pekuri mall will take a step toward a greener future by using carbon-neutral district heating.
"We are very determined in our work to promote responsibility in the properties we own. Through energy investments, we are reducing our carbon footprint and improving the market value of the properties," says Amalia Pöyry, Portfolio Manager of Mandatum Asset Management.
Carbon-neutral district heating Onni is an additional service that all of Oulun Energia's current and future district heating customers can purchase. The service is intended for both personal and corporate customers.
Eco-friendly district heating heats up the premises of Pekuri in the center of Oulu, for example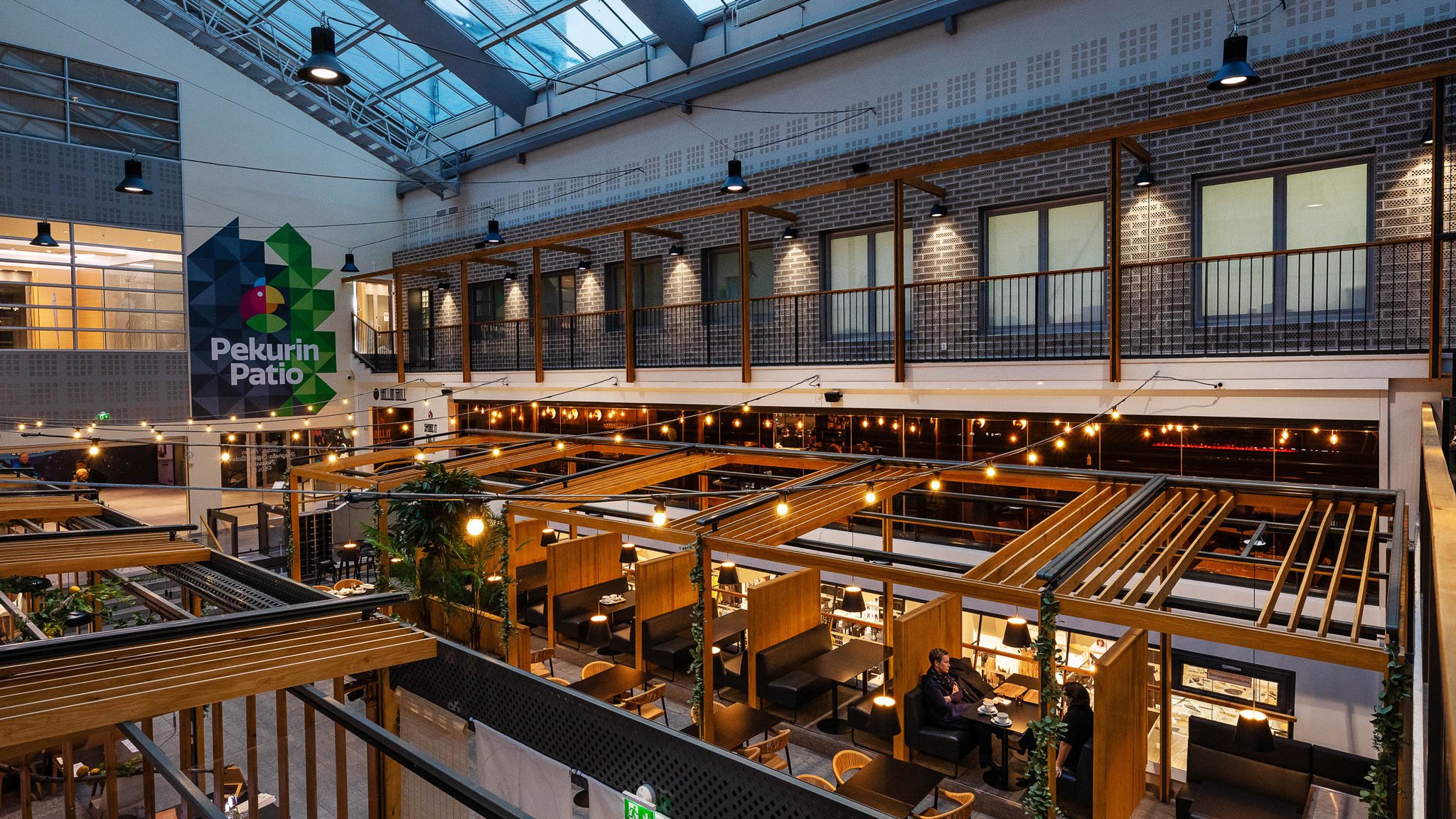 Heating accounts for the biggest energy consumption in both households and in business premises and properties. Eco-friendly district heating is a leap toward a cleaner future. In addition to adopting more eco-friendly heating, Kauppakatu Pekuri has become more responsible through its use of wind electricity and efficient waste recycling.
Savings sought through energy efficiency
The current winter is uncertain in terms of energy consumption and supply. Mandatum AM Suomi Kiinteistöt II also aims to be prepared for exceptional situations in its properties. A backup power generator and accumulators ensure the operation of critical functions such as emergency exit lighting, lift operation, cold stores, external doors, and telecommunications during potential future power outages at Kauppakortteli Pekuri. Backup power generators and accumulators are part of the standard equipment for commercial properties.
"At the moment, we are examining our building technology and considering how to save. We are checking the heating control characteristics, reducing the temperature in empty spaces and in stairwells, for example. We are checking the lighting timers and the ventilation running times. These things are very significant in big properties," Pöyry lists.
However, the uncertain times have not quieted down the discussion on responsibility and sustainable energy. According to Pöyry, responsibility and sustainable energy are issues that are constantly on the table in the business world. The company makes questions and suggestions about alternatives public due to both customers' wishes as well as the company's own initiative. Using carbon-neutral district heating is a great opportunity to participate in the joint effort to reduce emissions.
"It is very good that such options are available to customers," Pöyry states.