Housing cooperative residents also benefit from the sale of surplus electricity
07.06.2023
Personal solar power plants are rapidly becoming more popular. Now housing cooperative residents can also benefit financially from their own solar power plants. A housing cooperative can establish an energy community that enables the use of generated electricity for the benefit of residences and business premises.
When the price of electricity jumped at the end of 2022, Oulun Energia Sähköverkko Oy experienced an unprecedented situation: The electricity network company began receiving solar panel system notices almost daily.
"There were about 800 solar panel systems in Oulun Energia Sähköverkko's distribution area at the beginning of the year. This year, we have received dozens of announcements every month," shares Mikko Kylli, head of development.
A production place of use is created in the customer portal based on the solar panel system notice. The customer enters into an agreement with the electricity supplier to sell surplus electricity to the network. After this, the customer also enters into a production electricity network contract with the local electricity network distributor.
Lower electricity bills also for housing cooperative residents
It is now even more worthwhile for housing cooperatives to install a solar panel system. While previously, the proceeds from the sale of surplus electricity could only be used for real estate electricity, residents can now also benefit from it—in the form of a lower electricity bill. This has been made possible in Finland thanks to Datahub, the national data exchange system.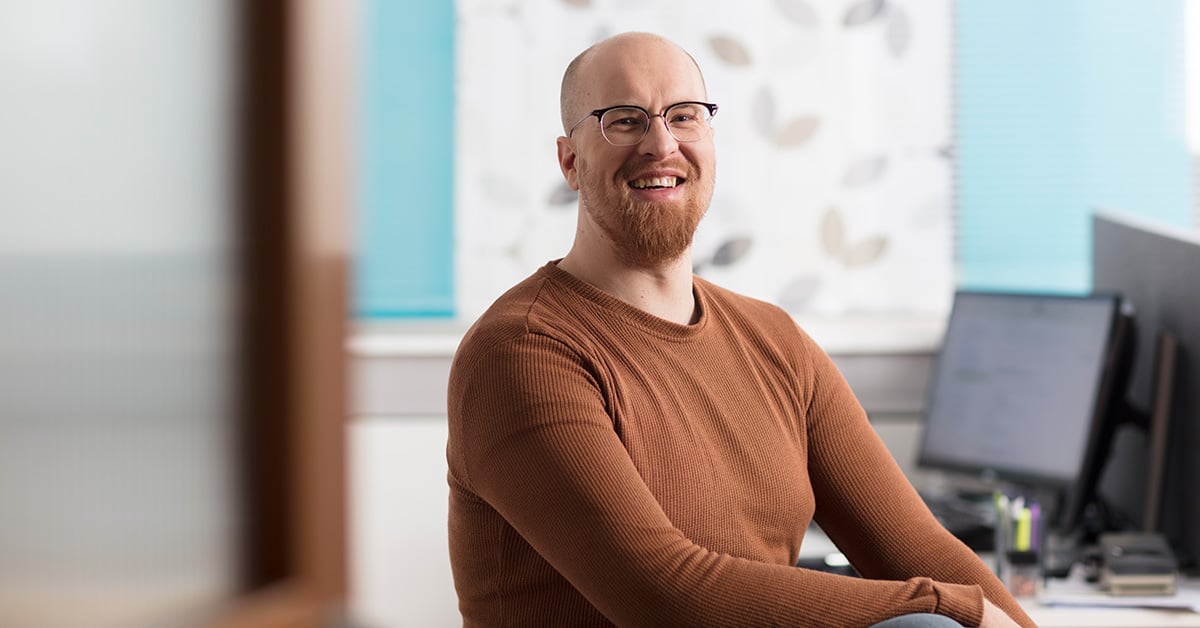 "Housing cooperatives can form an energy community, and for that, its own, shared, solar panel system. With Datahub's credit note, electricity produced by the system is compensated to the members of the energy community." Kylli shares.
When a housing cooperative establishes an energy community, it informs the electricity network distributor which electricity places of use will be connected to the community and the share of the surplus electricity that each person is supplied. The data stored in the data processing system communicates with the national Datahub and the refund is automatic.
"The best thing about this is that when the calculation is made in the data processing systems, the installation of a solar panel system does not require any additional investments or hardware, it remains exactly the same as before," Kylli says.
There can be several places of use in an energy community for the same electricity connection and the combined rated production output cannot exceed 100 kVA in order for the netting to be allowed. Members of the community can be residents or business premises, or it can be, for example, a shopping centre or a farm. An energy community is a free service for its members.

The article was originally published in the Oulun Energia customer magazine in January 2023. Written by Kati Jurkko.