District heating construction sites during summer 2023
07.06.2023
/
Last updated 00:00
Summer is prime time for constructing and renovating Oulun Energia's district heating network. The construction sites are undergoing renovation work to the oldest district heating lines and ones at the end of their operating life so that we can continue to guarantee our customers a safe and reliable supply of heat.
Renovation of district heating lines is an important means of maintaining a high level of security of supply for district heating.

The major construction and renovation works can cause detours in certain areas during the summer. Several kilometres of district heating pipes will be renovated, which will be reflected in the streetscape. Work will be carried out extensively throughout Oulu.
The most extensive trunk work will be carried out in Linnanmaa and Kaijonharju, between Yliopistonkatu and Kaitoväylä, where over one kilometre of the district heating trunk line will be renovated. The work is estimated to last from May until the end of September. There is also major renovation work being carried out in Kaukovainio and Koskela that may cause detours to travellers. Smaller renovations approximately one kilometre in length will also be carried out in Oinaansuo and Huonesuo.
During the summer, Oulun Energia is also participating in joint construction projects with the City of Oulu and the Finnish Transport Infrastructure Agency, which will be carried out in Kirkkokatu, Valmutie in Rajakylä, and the Poikkimaantie improvement project. In addition, Oulun Energia is taking part in the Ritabaana construction work, which is being built on Kaitoväylä.
More detailed information about the duration of the construction work, responsible parties, and possible detours is always displayed at the construction sites.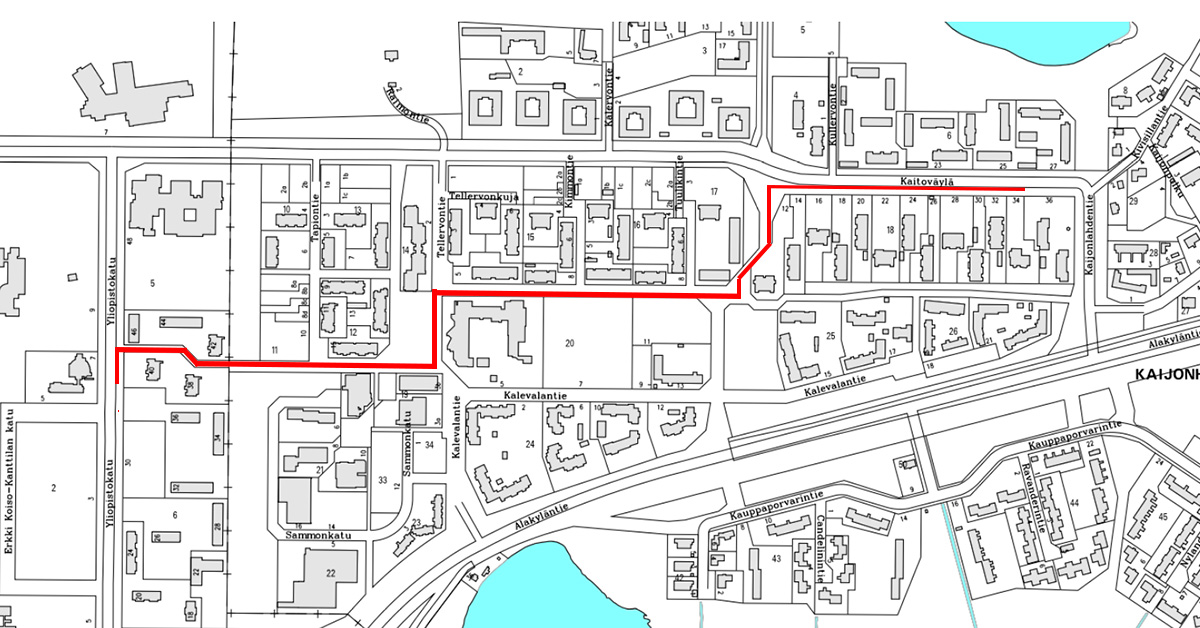 The most extensive district heating work in summer 2023 is being carried out between Yliopistonkatu and Kaitoväylä, and the renovation is expected to take all summer.